Create an Axis end-to-end Solution with VSP
Create an Axis end-to-end surveillance solution in 4 simple steps
1. Design your solution
Design any surveillance system – small or large – according to your customer's needs with AXIS Site Designer. The integrated product selector and recording product selector lets you add all the products you need for a complete end-to-end solution. Plan camera placement and coverage easily in an intuitive floorplan- or map-view.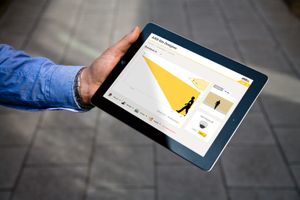 2. Add devices
Network cameras - There is an Axis camera to suit every need.
Door stations - For management of entryways; these devices offer video surveillance, two-way communication, and remote entry control.
Audio - Improve security on your premises with event-triggered announcements and direct callouts. Play background music and make live or scheduled announcements.
Radar - Security radar for accurate detection in outdoor installations, and to minimize false alarms.
3. Add recorder
AXIS S3008 Recorder - Compact recorder with integrated switch for UHD surveillance.
AXIS Camera Station - Out-of-the-box ready recording solutions.
4. Purchase
Contact us for further infomation.