Nx Witness Cloud v20.2
NX witness has released its latest version of their cloud interface. NX Cloud version 20.2 has updated its interface while adding new features. To use the new features simply go to nxvms.com and log into your cloud account.
The new features includes:
New dropdown menu
New search field
Several new storage management settings

• A new dropdown menu in the header that allows users to switch between cloud-connected systems. Links to the "Systems" page and other pages are displayed in the bottom half of the dropdown menu.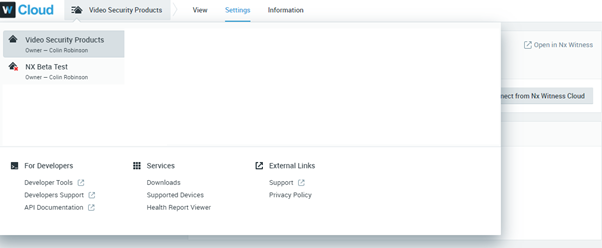 • A search field has been added to the "Systems" page. The search field in the left menu allows users to access specific options in the menu quickly and is especially useful for filtering tabs that have long lists of elements (e.g. cameras, users, servers, etc).

• There are new Storage Management features to Systems > Settings > Servers, including a list of storage locations (able to change mode and disable some storage locations) and several new settings:
*Add external network storage
*Reindex archive
*Select storage for analytics DB
*Enabled/disable archive backup
*Restore backup settings to default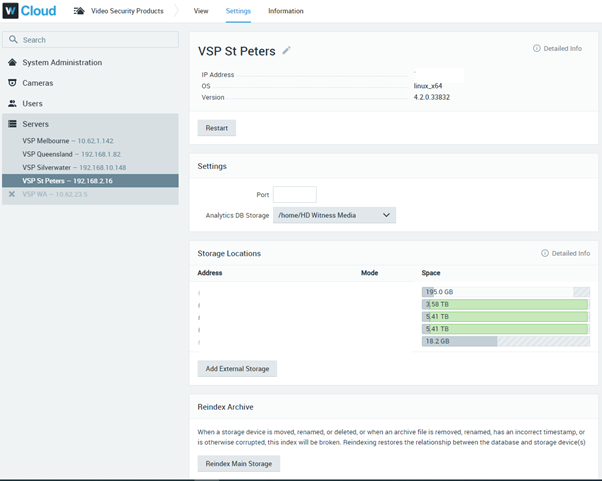 Find out more about the Nx Witness Cloud v20.2 update.