Home

/

Long Reach PoE Switches
Long Reach PoE Switches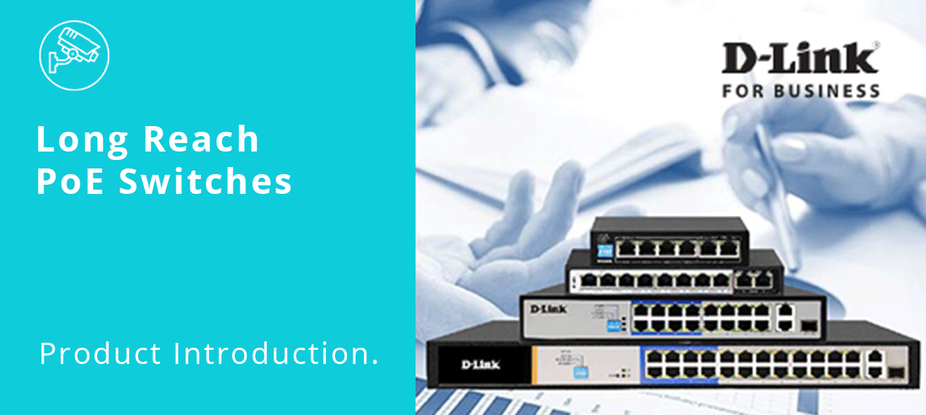 DLINK are excited to share with us their new Long Reach PoE Switches.
These new models offer 10/100Mbps PoE ports with Long Reach PoE feature and 2 Uplink Ports (18 and 26 port models offer Gigabit Uplink ports and 1 Combo SFP port). The Long Reach PoE feature allows network cable runs up to 250m long. The switches are Plug-and-Play and require no configuration, so setup is simple and hassle-free. In addition, the switches have built-in 6kV surge protection.

Up to 250m PoE and Data Transmission
6KV Surge Protection
D-Link DES-F1006P-E switch is enhanced with 6KV surge protection. This effectively protects the switch against sudden electrical surges caused by events such as lightning strikes or unstable electrical current. Built-in 6 kV surge protection significantly reduces the chances of equipment being damaged from electrical surges, and effectively lowers maintenance costs by minimizing the need for expensive equipment repairs or replacement.
Enhanced with VLAN Function
With a flick of button you can isolate switch ports from each other, but still allowing the devices to communicate via the uplink ports. This feature not only adds security but can also effectively suppress network storms and improve network performance.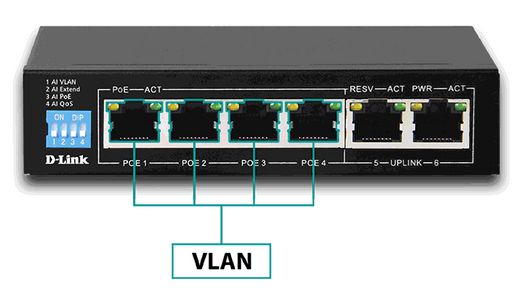 Enhanced with QoS
The DES-1006P-E switch performance is enhanced with QoS (Quality of Service) feature to ensure that critical network services such as IP surveillance, VoIP, IPTV are always given high priority. This feature makes the switch a perfect solution for IP Camera/CCTV applications.

Intelligent Detection
With AI PoE feature enabled the switch can automatically detect an unresponsive PoE device and reboot the devices in order to recover it.

---
Specific Product Details:
---
6-Port PoE Switch with 4 Long Reach 250m PoE Ports and 2 Uplink Ports
---
26-Port PoE Switch with 24 Long Reach 250m PoE Ports and 2 Gigabit Uplink Ports
24 x 10/100 Mbps Fast Ethernet PoE+ Ports
2 x Gigabit Uplink Ports with Combo SFP
PoE+ support - up to 30W per port
Long Reach PoE support - up to 250m
Smart Features: Extend, VLAN, QoS and PoE Reset
Lightning protection built-in (6kV)
PoE Budget 250 Watts
Plug & Play Installation

---
To find out more or to place an order, contact your local VSP team