Home

/

HIKVISION Access Control - Pro Series
HIKVISION Access Control - Pro Series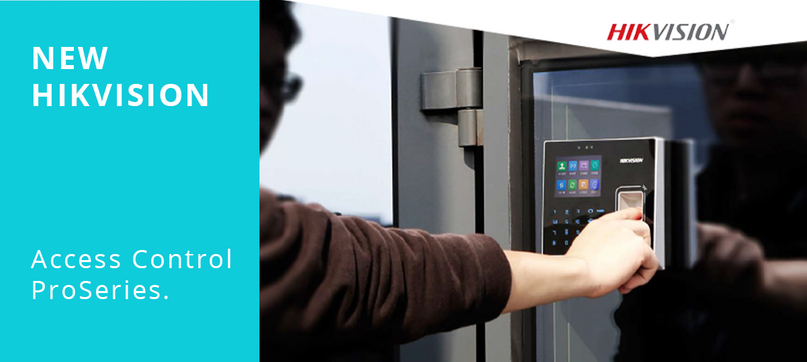 Introducing the new Hikvision Access Control - Pro Series
Pro Series Access Controllers offer the latest in structural design. The system provides the highest level of security and functionality. The controllers also support offline operation.
Hikvision's DS-K260x-G Series Access Controller is supplied with the latest structure TCP/IP and RS-485 communication interface. Communication data is encrypted to improve system security. The controller also supports offline operation and is designed with a tamper-resistant switch.
The product is designed with an extra fire relay to connect with a third-party fire alarm system. It can cut off power to release doors without software linkage.­
The DS-K260x-G integrates with an NVR/DVR, sending alarm notifications and supports event recording and playback on the NVR/DVR local monitor interface.
KEY FEATURES
- Storage for up to 100,000 Cards
- Storage for up to 300,000 Access Control Events
- RS-485 and Wiegand Access Card Reader Interface
- Standard Wiegand 26-bit and 34-bit Protocols, Including Custom Wiegand (iVMS-4200 Configuration) Support
- Supports One iVMS-4200 or HikCentral PC Client via TCP/IP and RS-485
- Carries the ETL Label and Tested by Intertek, Conforms to UL Standard 294
- Optional Backup Battery (7.0 Ah)
- Advanced Access Control, Abundant Event Linkage
Available Models:
HIK-AXS-K2601 /
DS-K2601-G Single-Door Access Controller
HIK-AXS-K2602 /
DS-K2602-G Double-Door Access Controller
HIK-AXS-K2604 /
DS-K2604-G Four-Door Access Controller