Product Announcement- Introducing MOBOTIX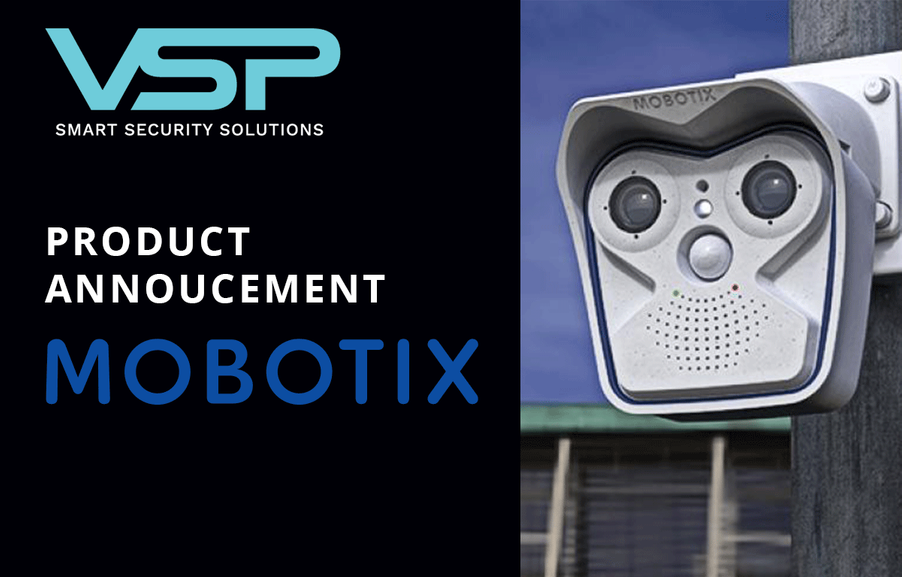 MOBOTIX camera now at VSP

VSP are extremely excited to be announced as the new distributor for MOBITIX products. We look forward to offering our customers a new, premium quality, state of the art, intelligent IP video system that ensures comprehensive security and safety in the modern, networked world.Whether you require discreet, multi-functional video security cameras indoors, or robust, weatherproof cameras outdoors, the new MOBOTIX range will deliver.

MOBOTIX is a leading manufacturer of premium-quality, intelligent IP video systems that consistently set the standard for innovative camera technologies and decentralized security solutions with the highest level of cybersecurity. MOBOTIX cameras can be configured and operated via PC, tablet or smartphone browser without requiring additional software. They are easily integrated into larger systems and with third-party ONVIF-S cameras to create versatile and cost-effective hybrid solutions.

MOBOTIX German-engineered innovative IP video security systems are ideal for government, military and mission-critical applications and have been used in hundreds of thousands of installations worldwide. Thanks to the unique Cactus Concept, MOBOTIX technology delivers an uncompromising level of cybersecurity protection, as recently certified by market-leading German penetration testing experts, SySS GmbH

.

INDOOR CAMERAS


– Low system costs with all coveted MOBOTIX functions
– Hemispheric video system with fisheye lens

– 360° all-round view (ceiling installation)
– 180° panorama view (wall installation)
– Single camera discreetly monitors an entire room without blind spots

OUTDOOR CAMERAS

– Reliable under the harshest environmental conditions

– No additional heating or cooling at temperatures from -30°C to +60°C.
– Fiber-glass reinforced housing protects against extremely high humidity, corrosion, pollutants and direct sunlight

WANT TO SEE THESE CAMERAS IN ACTION?

Check out our demo videos:

For an exceptional price on indoor and outdoor MOBOTIX cameras, get in touch with the team at VSP today or shop online!